International Conference on Love Studies
Towards Research-Based Knowledge of Love.
Las Palmas de Gran Canaria, Spain
The main theme of the conference is "Towards Research-Based Knowledge of Love"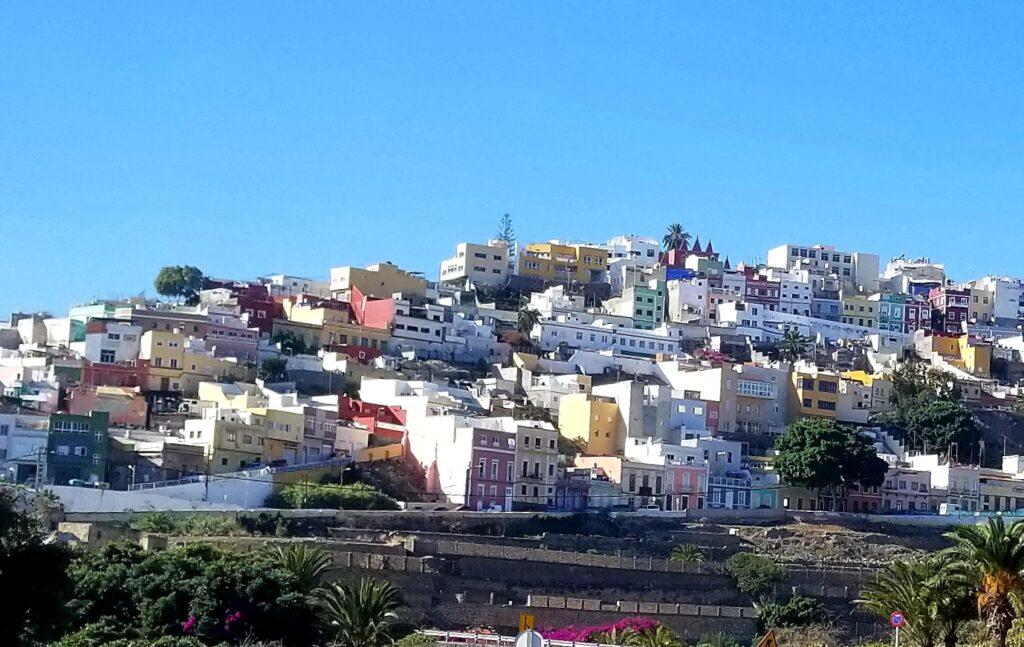 You Belong Here!
The growing research on love around the world has reached a point where scholars interested in this field want to have a common ground and a special platform where they can talk, discuss, and exchange their ideas and research.
International Institute of Love Studies is convening the first conference, which will focus on presentations and discussions of recent research on love as a relationship and as a universal concept with historical, social, cultural and personality variations.
International Advisory Board of the conference invites researchers and practitioners from various disciplines to present their work on a wide range of love-related topics.
The Diverse Themes of the Conference
We consider love in its broad meaning, including different modes and types of love, and various contexts from those that inhibit to those that facilitate the experience and expression of love. Among the variations implied above are:
Love at the nature of humans and humanity, philosophy of love, good and bad sides of love
Familial love, maternal love, paternal love, the love of children for their parents
Love as interpersonal attachment, and pair-bonding love
Romantic love, passionate love, obsessional love, lovesickness
Love, physical attraction, sex, and diversity of sexual love
Companionate, compassionate love, love for friends, and friendship
Diversity of polygamy and monogamy in love, polyamory, and open relationships
Rational, practical, pragmatic forms of love
Love focused on divine and supernatural entities, religious conceptions of love
Love as positive social connection, communal and ideological love
Para-social forms of love and sex
Love directed to oneself, self-love, and narcissism
Love for pets and inanimate beings (flowers, money, activities, etc.)
The biology and physiology of love
The various other types of love and relationships, including those at an intersection between them
Any kind of love is of interest for this conference. We delve into the causes, experiences, expressions, and consequences of love in various areas of human life. We explore social and cultural conditions and factors for those various kinds of love.
The Multidisciplinary and International Scope of the Conference
The conference will be multidisciplinary, and we welcome submissions from a diverse set of fields including biology, psychology, sociology, anthropology, cognitive science, cultural studies, literature, linguistics, philosophy, and religious studies.
The conference will serve to enrich the science of love through the cross-pollination of ideas and knowledge from various disciplines. We are open to different methodologies from different fields of knowledge.
Scholarly knowledge of love is dispersed around the world and across disciplines. Let's bring them together in a universal, yet culturally specific, scholarly framework through which we explore the polysemous and multidimensional nature of love as perhaps the most important concept at the disposal of humanity in our quest to build a more humane and sustainable world.
During the conference period, a small-scale Teaching Institute of Love Studies will be organized for graduate students, postdocs, and young researchers. Prominent scholars of love will teach selected topics of love research methodology.
Venue and Format of Conference
The conference will be held in Las Palmas de Gran Canaria, Spain, from January 2 to 7, with major sessions taking place on January 3 through 6.
The 2 January is the welcome reception, and the 7 January is reserved for the events of the Teaching Institute of Love Studies.
The conference sessions will be held in the conference rooms at the emblematic AC Hotel Gran Canaria, a focal point within the city of Las Palmas de Gran Canaria.
Presenters will be able to present their talks in person in a conference room or virtually via videoconferencing. Attendance will be available in person in a conference room or remotely via online streaming.
We'll Post More Information about the Conference Later in Summer 2023
This website will post more information about the conference and how to submit and register for participation later, see the links below.
You can see the Call for Proposals here.
Submission of proposals is open!
Registration for the conference will open in September.
If you want to receive further updates about the conference, we suggest you fill out the brief form here. Then, we'll keep you posted about further details when they are available.
If you have any questions or comments, you may contact the Institute of Love Studies at [email protected].
Note: To ensure our emails don't end up in your spam folder, please whitelist our email address. Simply add our email address to your contact list or safe sender's list.